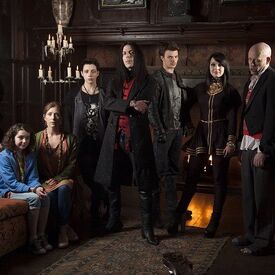 Series 5 is the final series of Young Dracula. It began airing on 13th January 2014.
Summary
Series 5 picks up two months after the end of Series 4. Vlad is almost eighteen and back from recent travels. He has discovered the secret his father has been hiding from him for eighteen years. Ingrid is finally a member of the High Council, but she is struggling to accept her role as Minister for Catering. Her evil plans are currently unclear, but it appears she is trying to overthrow Morgan.
Ingrid has adapted use of technology to help her compete with her competition. Malik has returned to save his family from the Shadow Warriors, with the help of Asan. But can they trust them?
Cast
Cast not returning
Trailer